Just a quick post! I've recently been working on making advanced level math boxes for our first grade Everyday Math series. Chapter 6 is finished and FREE on my TPT Store (chapters 4 & 5 are also available)!!
Click the link to grab a set for your kiddos who like a challenge
!! Woohoo!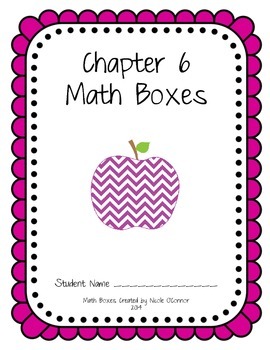 Enjoy! Aaaand happy almost Friday!